 Customized website
without breaking
the bank!
So, are you ready to bring your online project to life?
Create your custom website without breaking your piggy bank with Digipulse!
At Digipulse, we are proud to offer professional website design services that are accessible to everyone and at unbeatable prices! We understand that designing a website can be a big investment, so we decided to make our services affordable without compromising on quality. Whether you are a small business or an entrepreneur, we are here to help you create an effective and personalized online presence. With our creative and dynamic team, we work with you to develop a solution that meets your needs and budget.

Get your site online quickly

A website with your image and unique

Personalized accompaniment provided

Security and transparency ensured
Website development: 1 page, responsive mode (computer, phone, tablet), purchase of royalty-free images, secure contact form, legal notice, privacy policy, LPD/RGPD compliance.
Search Engine Optimization (SEO): standard SEO, Google compliant pages and structure, SEO optimization on your company name.
Maintenance: site updates, extension updates, site security, 1 site backup per day on the host's servers, performance optimization, free site restorations, security optimization.
Hosting and Security: purchase of a manufacturer's license, SSL security (https), e-mail pro (optional).
Refonte : Your website will be regularly reviewed and will benefit from a complete overhaul every three years.
Options: branding (logo, business cards…), local referencing, SEO/SEA referencing, web writing (copywriting), B2B prospecting software, photo/video.
Website development: 5 pages, responsive mode (computer, phone, tablet), purchase of royalty-free images, secure contact form, legal notice, privacy policy, LPD/RGPD compliance.
Search Engine Optimization (SEO): standard SEO, Google compliant pages and structure, SEO optimization on your company name.
Maintenance: site updates, extension updates, site security, 1 site backup per day on the host's servers, performance optimization, free site restorations, security optimization.
Hosting and Security: purchase of a manufacturer's license, SSL security (https), e-mail pro (optional).
Refonte : Your website will be regularly reviewed and will benefit from a complete overhaul every three years.
Options: branding (logo, business cards…), local referencing, SEO/SEA referencing, web writing (copywriting), B2B prospecting software, photo/video.
Website development: 10 pages, responsive mode (computer, phone, tablet), purchase of royalty-free images, secure contact form, legal notice, privacy policy, LPD/RGPD compliance.
Search Engine Optimization (SEO): standard SEO, Google compliant pages and structure, SEO optimization on your company name.
Maintenance: site updates, extension updates, site security, 1 site backup per day on the host's servers, performance optimization, free site restorations, security optimization.
Hosting and Security: purchase of a manufacturer's license, SSL security (https), e-mail pro (optional).
Refonte : Your website will be regularly reviewed and will benefit from a complete overhaul every three years.
Options: branding (logo, business cards…), local referencing, SEO/SEA referencing, web writing (copywriting), B2B prospecting software, photo/video.
CUSTOM DESIGN

We help you create your website with a custom backoffice, quality branding and unique features.

Enjoy a professional and fun creation experience!
THE STEPS OF CREATION
Creation in 6 steps
At Digipulse, creating a professional website is easy and fun, in only 6 key steps! Our web experts take care of all the technical aspects of your website, you only have to provide the content you want to appear on your pages to your dedicated consultant. With Digipulse, you can launch your website creation project with confidence and focus on what you do best: running your business.
La commande

Order your package in all simplicity directly on our website.
The form
Fill out the form so that our team can create your website..
The contact
Once you have completed the form, our team will contact you to discuss your web project.
The creation
Once the details and technical aspects have been defined, we will launch the creation of your website.
The point
You will make a point with your consultant on the elements to be modified before the setting on line of your Internet site.
The finalization
We put your website online and help you communicate effectively on it.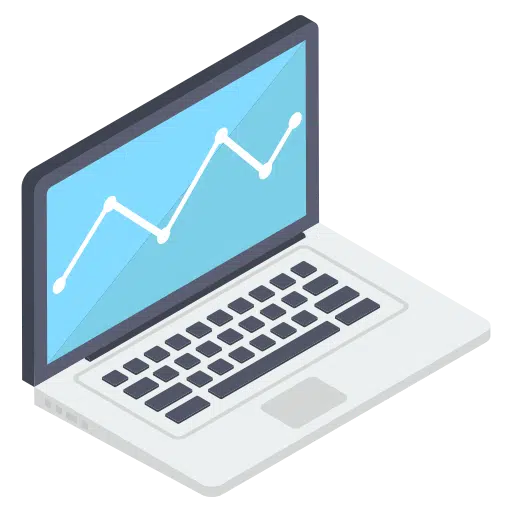 At Digipulse, we have one mission: to bring your entrepreneurial dreams to life! Our renowned agency, founded in 2021 by Reverstone Solution SA in Versoix, Switzerland, specializes in creating custom websites for small and medium businesses. We believe that every company has a unique story to tell, and we are here to help you tell it in the best possible way on the web.
Our team is composed of digital enthusiasts and branding experts, ready to offer you a personalized service that meets your needs and objectives. We are here to accompany you in every step of the creation of your website: from design to development, including SEO and promotion.
We offer solutions for all industries, projects and budgets. Whether you are a young startup or an established company, we have a solution to help you stand out from the competition and increase your sales.
So don't delay to give your online business a boost! Trust Digipulse to achieve your digital success. With us, your online presence will be unforgettable and your business will keep growing!
You need a professional website?
Our team of consultants specialized in website creation is at your disposal to answer all your questions and guide you throughout your project.
Personalized support for your needs
Our team is there to accompany you in all the stages of your project, from its launch to its promotion and its evolution.

Branding 
From your logo to your communication supports, we create your complete identity with talent and creativity!

Local referencing  
We reference your company on the most consulted sites, whether it is search engines, directories or others.

SEO referencing
 
Our mission is to improve your natural referencing by optimizing the structure of your pages and by advising you on the creation of a blog.

Search Engine Optimization (SEA)
We are here to create and manage your advertising campaigns to increase your web traffic and boost your sales on search engines.

Training
At Digipulse, we offer training to help you perfect your marketing strategy.

Consulting & Coaching
Our goal is to help you improve your visibility on your local market.
Let's work together!
Let's work together to achieve your goals. If you have any questions, comments or simply want to know more about our services, please contact us via this form. We'd be happy to discuss your project with you and see how we can help you make it happen.